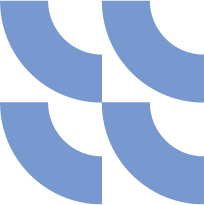 Increase your visibility
Discover all the services offered by JOB&Orienta
All the stands at the trade fair are equipped with an interactive QR-Code that visitors can use, via the JOB&Orienta App, to access the exhibitor's information, request to be contacted at the end of the event, access the exhibitor's event schedule and download information.
Using a QR-Code reader, all exhibitors can retrieve the visitor's contact details by simply photographing the QR-Code on the entry ticket.
Maximum Visibility programme map
By accessing the Maximum Visibility programme you can:
place your logo on the roof of the virtual stand;
have a privileged position in the exhibitor search section in alphabetical order;
have a distinctive element (icon) in the search list identifying a "premium" exhibitor;
have highlighting with a standard background colour in the exhibitor list next to the map.
Our tailor-made business solutions.
Contact the organising office, request a quote
Layx
+39 049 8726599
job@layx.it
25-27 November 2021
San Zeno entrance - Veronafiere - Viale del Lavoro, 8 - 37135 Verona